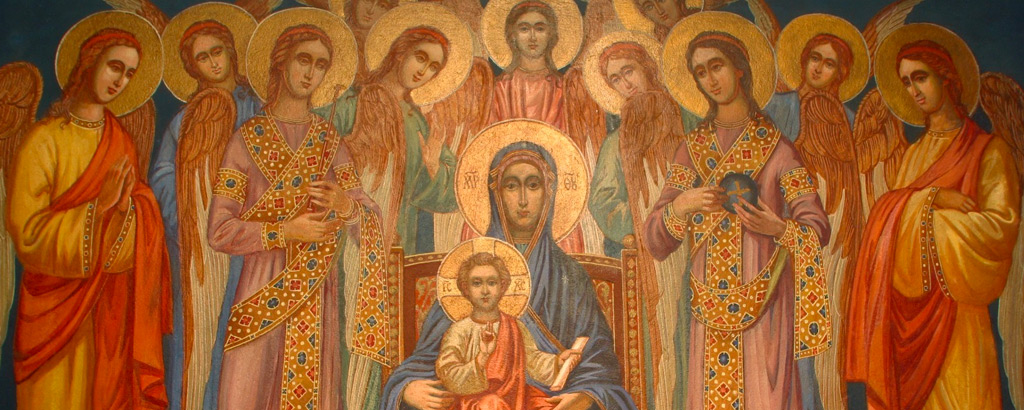 The first Teresian (Discalced) Carmelites came to Ireland some forty years after the death of St Teresa and established a house in Dublin I625. Today there are five fully established houses in Ireland: three in Dublin and one in Derry and one in Loughrea, Co Galway.
Our life is at the service of God's people. Prayer is a priority in that service. We are privileged to have a host of great saints and writers who have enriched the Church and guided countless pilgrims along the road of prayer and in their spiritual search including Teresa of Avila, John of the Cross, Therese of Lisieux, Elizabeth of the Trinity and Edith Stein. They are sure and tested guides, who speak from their own experience and offer help and encouragement to others.
Our contribution as Carmelites lies principally in helping people in their prayer, whether they pray regularly or have forgotten how to pray. We try to give our celebration of sacraments or the way we run our parishes a prayerful quality that is distinctive. We invite people to join us in our prayer. We pray with and for people. We give individual accompaniment and retreats and courses on prayer.
Our UK Priories
Carmelite Priory, Kensington
The Carmelite Priory of Our Lady of Mount Carmel and St. Simon Stock has been a presence in the local area for 150 years. Through our way of life we hope to enable people to experience prayer as a way of life for themselves. We hope you will enjoy your visit among us and leave with a greater sense of the call to prayer. Come and join us celebrate God's presence within and without. We are located 500 yards from Kensington High Street. We minister to the Roman Catholic Church of Our Lady of Mount Carmel & St Simon Stock (Carmelite Church).
Carmelite Priory
41 Kensington Church Street,
London
W8 4BB
Carmelite Priory, Gerrards Cross
The Carmelite Priory of St. Joseph in Gerrards Cross welcomes you here. The priory comprises of five members who maintain the prayer life and minister in a parish. St. Joseph's Catholic Church, Gerrards Cross is a thriving parish with many activities for young and old.

Austenwood Common
Chalfont St Peter
Gerrards Cross
Buckinghamshire SL9 8RY
Carmelite Priory, Oxford
The Priory and Retreat Centre, on Boars Hill just outside Oxford are set in seventeen acres of woodland with beautiful views of Oxford.
It is an oasis of peace and stillness and offers peaceful and green spaces as an ideal place for quiet prayer and meditation and walks. The retreat centre is run by the community of friars and welcomes guests of all faiths, nations and social groups, as well as those with no faith who desire to search their own way to the wholeness and the meaning of life.
We offer a variety of retreats and courses, based mostly on Carmelite spirituality and the ancient tradition of prayer. We also offer the space for private groups and individuals wanting some peaceful time.
Carmelite Priory,
Chilswell,
Boars Hill
OX1 5HB