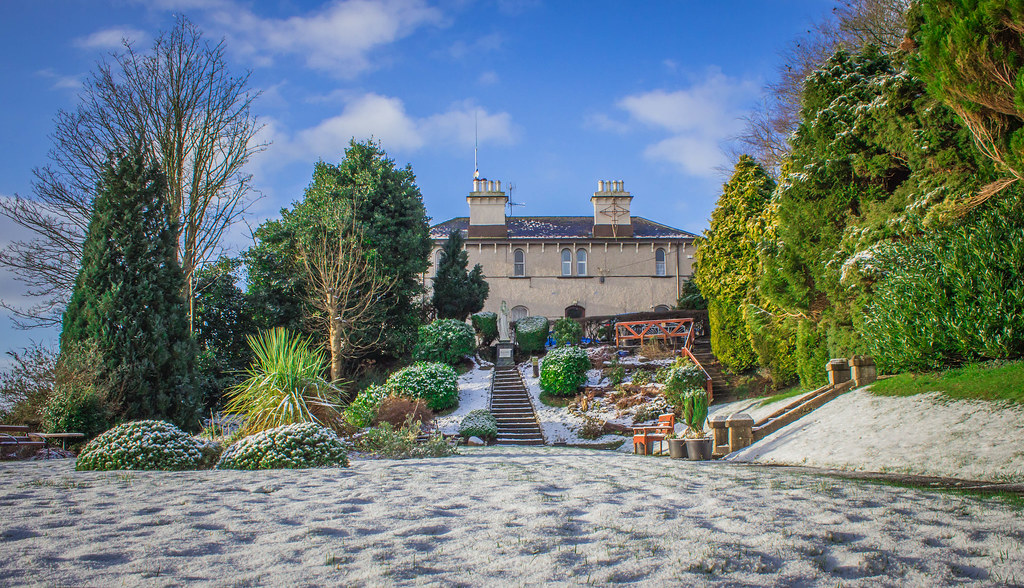 Locations
Iona Carmelite Retreat Centre
Our Community:
Fr John Grennan, OCD (Prior) and Fr Stephen Quinn, OCD

About us:
Iona Carmelite Retreat Centre is better known locally as Termonbacca, the name of the townland in which it is situated. The word Termonbacca comes from the Gaelic words 'tearmann' meaning sanctuary and 'bacach' meaning a lame, crippled or poor person. The name suggests that there may have been a church in the area in ancient times. Bishop Edward Daly invited the Carmelites to open a retreat centre in the former Nazareth Home in 1982. Since then the centre has welcomed many thousands of visitors. Several groups use it on a regular basis: Carmelite Secular Order, Cursillo, Legion of Mary, Search, Criost Linn, to mention but a few.
There are monthly retreats for the priests of the diocese and for religious. Many groups such as the Society of St Vincent de Paul have their annual retreat here. There is a constant stream of people who come for the Sacrament of Reconciliation.
An apostolate which developed very rapidly is the monthly Marian Devotions. So many people attend each month that an extension to the centre had to be built. This extension allows the centre to accommodate up to 250 people. Extra bedrooms now allow 62 residents to participate in residential retreats.
One of the more interesting features of the centre is the number of activities initiated and run by lay people, with the resident community being available for spiritual direction and sacraments. Another noteworthy feature is the extent of voluntary help in the maintenance of the house, whether in the preparation of bedrooms, cleaning, painting, decorating and gardening.
The local people have also been extraordinarily generous in fundraising. The recent extension was built mostly by funds raised locally. A committee organises a very successful Fun Day each year. There is a real sense of community involvement in ensuring that the centre is successful.
Contact Details
Termonbacca, Derry, BT48 9XE, N. Ireland. Phone: +44 (0) -28-71-262512